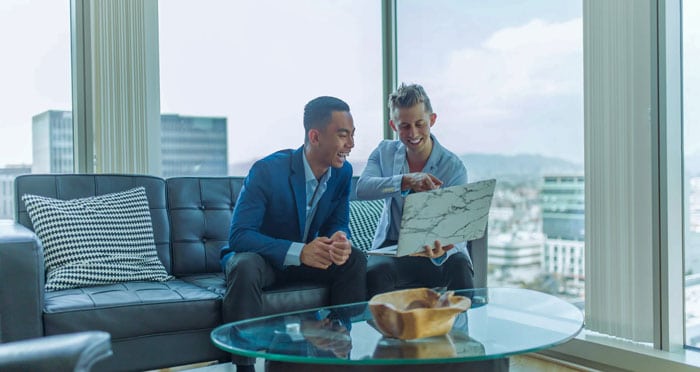 Nirmal Busgopaul received his law degree from the University of Mauritius in 2005. In 2007, he obtained a Master in International Law with International Relations (LL.M) from the University of Kent in United Kingdom.

Mr. Busgopaul also holds a Graduate Diploma in Law from the BPP Law School in London, U.K. Mr. Busgopaul has worked in London in Immigration law, Prison law and Personal Injury matters.

Mr. Busgopaul has also worked in a law firm in Manhattan, New York on Employment law. He is admitted to the Bar of England & Wales as well to the Bar in Mauritius and practices before the District, Intermediate and Supreme Courts as well as before the Tribunals.

Busgopaul Chambers collaborate with Attorneys who share the same principle in its work. Nirmal Busgopaul is a member of the Honourable Society of Lincoln's Inn, London, UK. In addition to the full range of services for our clients, Busgopaul Chambers is actively involved in serving the public.
The office has trained staff of the African Union on Combatting Online Child Sexual Exploitation. The Chambers oversees the free online counselling service of Halley Movement and provide pro-bono legal services to local clients and Non Governmental Organisations.
We encourage you to contact us for open positions. We accept speculative CV.
Support Staff

Busgopaul Chambers is looking to recruit two administrative assistants to be part of the existing team.  A first degree in a relevant field is essential and previous litigation experience is desirable. Excellent organizational skills and attention to detail imperative. Must be able to multi-task and prioritize effectively, possess excellent communication skills (written and oral) and be a team player. Excellent typing (90 wpm), as well as proficiency in Word and PowerPoint required. Please email us your resumé. 
Interns
We are recruiting law students and recent law school graduates through our internship program. If you are interested to email us your CV & cover letter to [email protected]